This display was used by Baha Mar sales representatives at trade shows around the country.

The giant watercolor rendering came from the client so I have no way to identify the artist. All I can say is whoever they were they did a wonderful job. The white "swoosh" was a repeated design element throughout.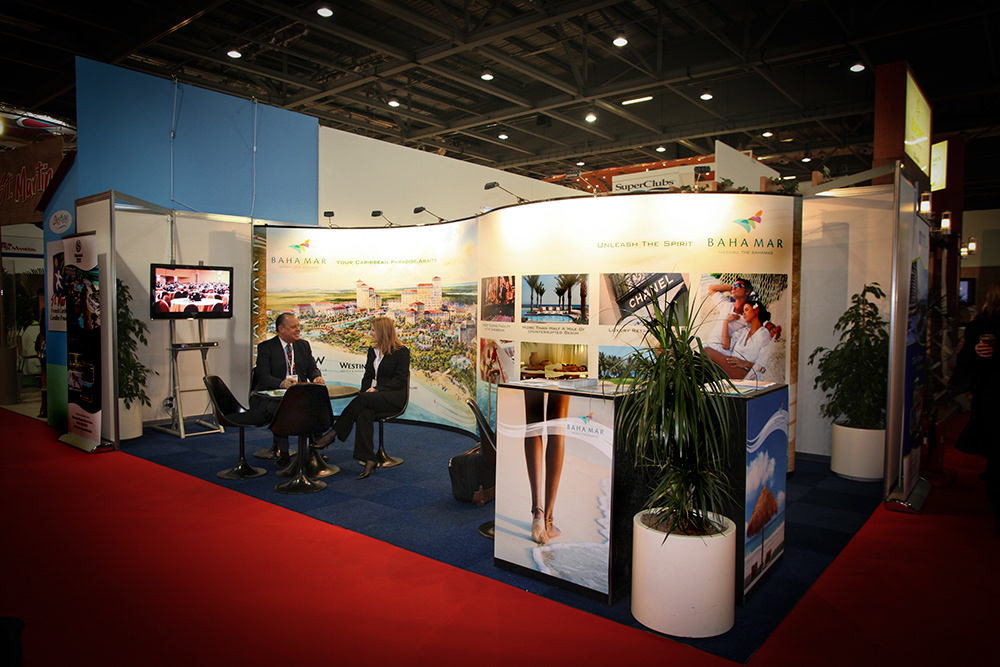 The booth also featured travel poster-style displays on the sides of the document storage units that served as counters.