This project was a massive window cling for the Baha Mar resort in The Bahamas. It was not only to serve as a reminder of all the fun things to do at the resort but it also kept visitors from looking out the window at all the
renovation
construction that was going on just outside.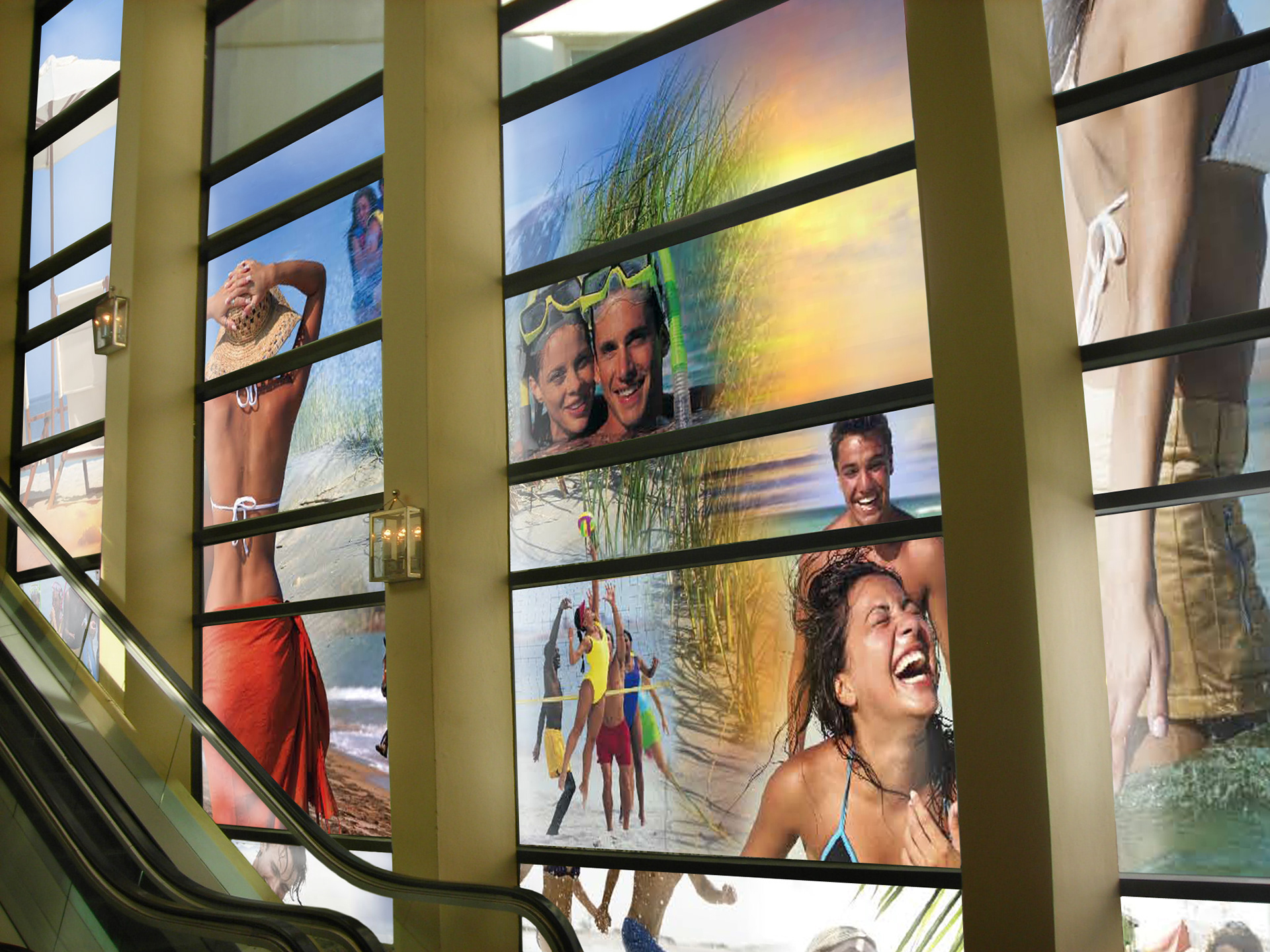 To give you an idea of the size of the final art, that is an escalator off to the left.
The multi-layered Photoshop file was well over 5 gigs. On the Mac I was using at the time it took almost 15 minutes just to save the file. Some of the images were provided by the client and the rest were stock. Where the transitions look abrupt the art would be split to fit into the window frames. 
To be truthful, I have never had the chance to go to Baha Mar myself but I am told it is quite nice. Sure looks like fun if you believe what's going on in the window.